Heritage Le Telfair Golf & Spa Resort, Mauritius
Heritage Le Telfair is nestled at the heart of the 'Domaine de Bel Ombre' on the unspoiled southern coast of Mauritius. Named after naturalist, Charles Telfair, who lived in the area in the 19th-century, this elegant hotel's setting is inspired by the Mauritian colonial architecture and style of the time.
A member of the Small Luxury Hotels of the World, the hotel boasts 158 rooms and suites inspired by the French colonial period with dark timber floors and period inspired furniture.
The main restaurant Annabella's is the ideal place to meet in a convivial atmosphere inspired by 'the kitchen of the great house' of Bel Ombre, and the charm of being received by Annabella, the lady of the house, the wife of Charles Telfair.
The five-star hotel, infused with the charm and style of the colonial sugar plantation past, opens out onto a magnificent tropical
garden through which the Citronniers river flows.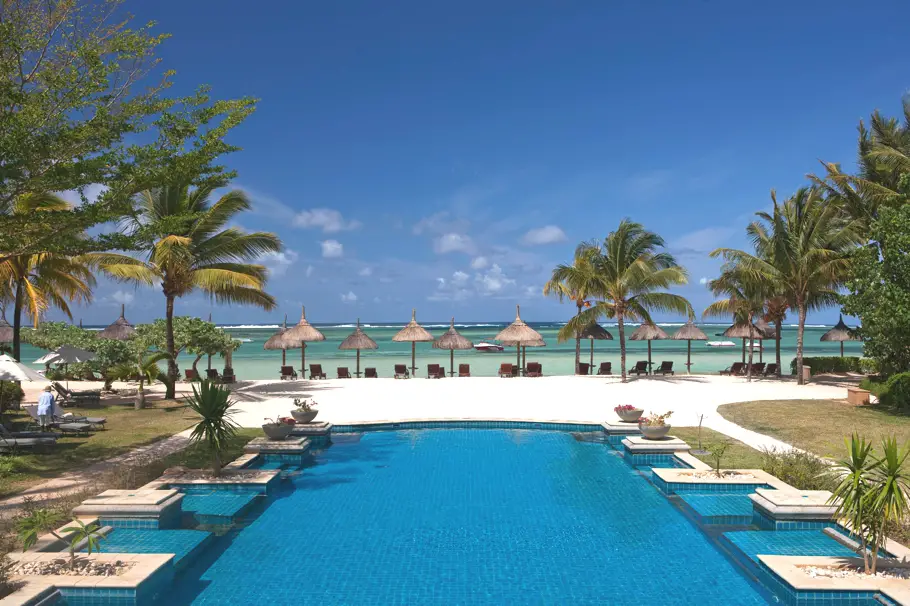 There's a plethora of land water activities available for guests. Mauritius is renowned as a kite surfing destination thanks to the consistent coastal winds which provide the perfect environment for new kite surfers to hone and develop their skills. Off the water, the Domaine de Bel Ombre offers an amazing range of activities for those who want to experience the natural beauty of Mauritius. Starting at the foothills of the rugged mountains characteristic of the south coast and tapering off into a clear turquoise lagoon, the Domaine covers over 2,500 hectares of wild landscape dispersed with fishing villages, waterfalls and coastal rainforest. Here can enjoy quad biking adventures in the adjacent Frederica Nature Reserve, plus hiking, mountain biking and 4X4 discovery tours of the reserve.
Heritage Le Telfair Golf & Spa Resort, Coastal Road, Bel Ombre, Savanne, Mauritius, heritageresorts.mu
Love Interior Design & Exotic Travel? Follow us..
January 22, 2014 | Africa Indian Ocean Mauritius Travel | View comments