Guilherme Torres water inspired installation for Design Miami/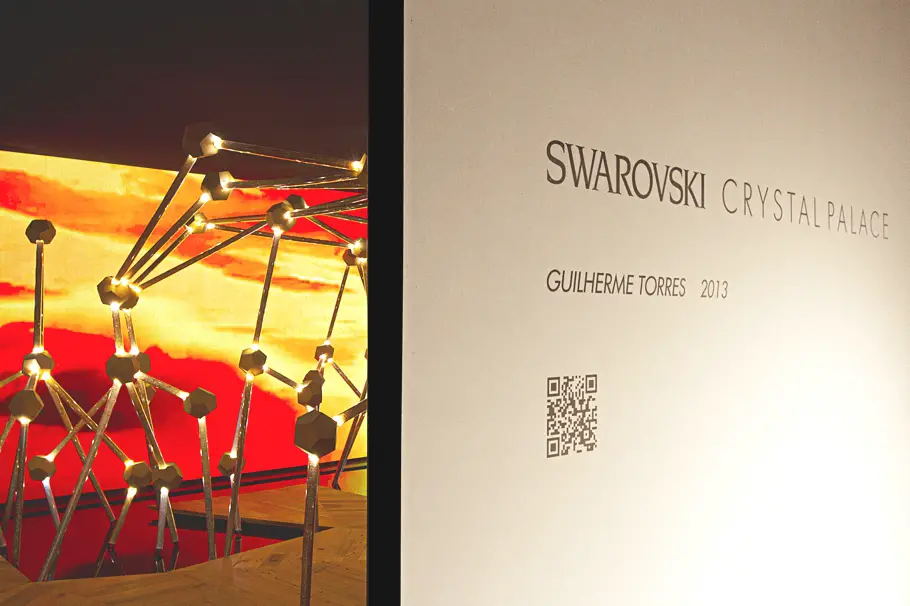 Brazilian architect Guilherme Torres has created an installation inspired by water conservation and the mangroves of his homeland for Swarovski Crystal Palace at this year's Design Miami/.
Titled Mangue Groove, this experimental architectural installation was unveiled at Design Miami/ in Miami Beach, Florida.
Torres' built environment occurs at the intersection of the natural, architectural and mathematical spheres. Inspired by Brazilian mangrove forests and the Voronoi diagram (in which space is divided into a number of cells with corresponding focal points), the structure will mathematically explore the balance between nature and science.
Mangrove forests – mangue in Portuguese – have long been considered emblematic of Brazil's natural beauty and are essential for protecting coastal environments. Torres has deliberately placed the mangrove at the heart of his concept in order to draw attention to the growing conversation around the preservation of Brazil's endangered aquatic ecosystems.
"I am always studying nature and science – these are things that fascinate me," says Torres. "Mathematics is part of my creative process and I feel privileged to be working with Swarovski Crystal Palace. This project has allowed me to think outside of the box and explore the combination of crystals, nature and science."
To maximise the interplay between the varied shapes and materials, Mangue Groove will be an immersive experience, experimenting with the introduction of light and sound. Each day at 5pm, a dynamic mixture of light patterns and sound recordings will slowly grow in movement and tempo, until the environment is marked by the symbols of an Amazonian sunset.
Images courtesy of Steve Benisty
Love Interior Design & Exotic Travel? Follow us..
December 19, 2013 | Design | View comments