The exclusive Eden Rock Resort, St. Barth
Eden Rock, St Barths attempts to set itself apart from typical luxury resorts in the Caribbean by offering impeccable attention to detail, unparalleled levels of service and housekeeping – and a driven commitment to creating a unique holiday spot for the world's most discerning travellers and all in a relaxed and good-humoured way with friendly staff in every job. Use of the famous French word 'non' is banned at Eden Rock, St Barths. Eden Rock is located on a rocky promontory surrounded by white coral, sandy beaches and a coral reef in St. Jean Bay on the independent French island of St Barths, which is approximately 15 miles southeast of St. Maarten.  Eden Rock, St Barths is part of Relais & Chateaux.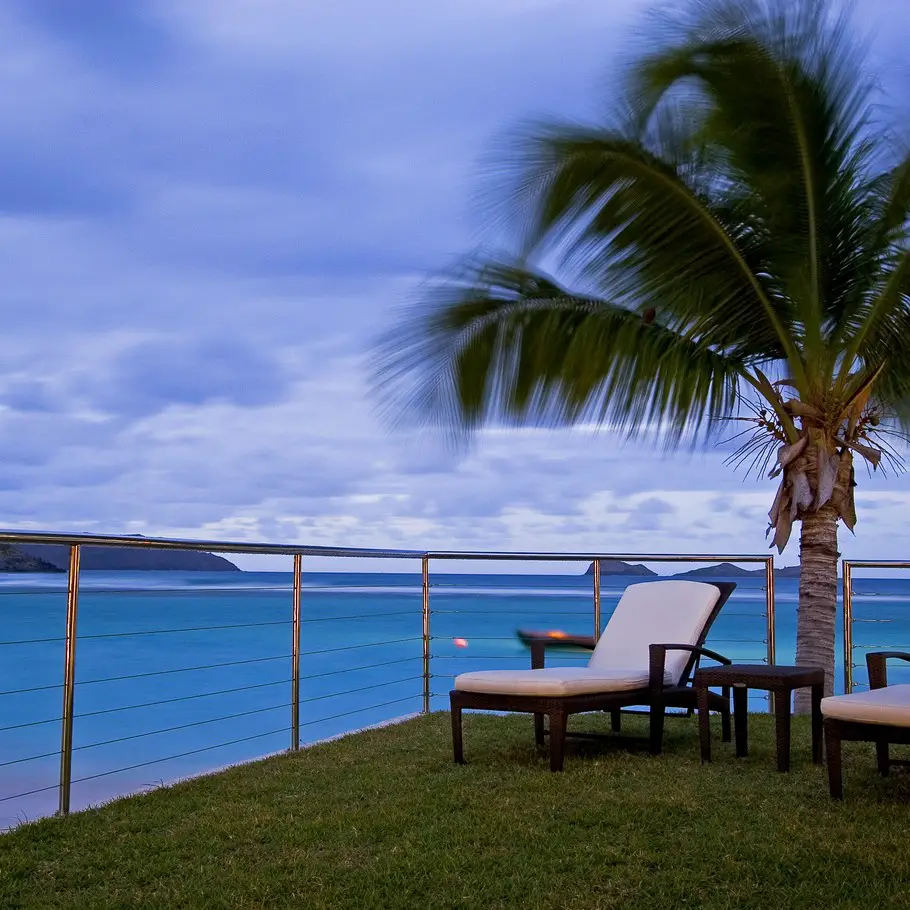 34 highly individual accommodations are located "on the rock" as well as dotted along the generous, white coral sandy beach.  Each guest accommodation has been individually decorated by Jane Matthews. All accommodations have flat screen satellite televisions and dvd players, complimentary high speed internet access and Bulgari amenities. From Garden Cottages to Diamond Suites, Eden Rock caters for all tastes and styles.
"Eden Rock Estates" is the Eden Rock, St Barths brand new ultra-luxe, six-star villa product featuring three  separate accommodations for the discerning guest seeking the ultimate villa experience.  Two of the villas, Villa Nina (opened January 2008) and Villa Rockstar (opened March 2009) are located directly on the beach at the Eden Rock – St Barths, French West Indies. These villas offer the best of both worlds:  all of the services of a world-class hotel, as well as the privacy, security and spacious luxury of a world-class villa.
Coming soon to the Eden Rock Estates Collection will be The Glen Affric Estate, located in the Highlands of Scotland. Originally a historically important Victorian Lodge, the Estate is surrounded by10,000 acres of wilderness, mountains, forests and streams.
Love Interior Design & Exotic Travel? Follow us..
January 18, 2011 | Caribbean St Barth Travel | View comments