Contemporary Home by SPASM Design Architects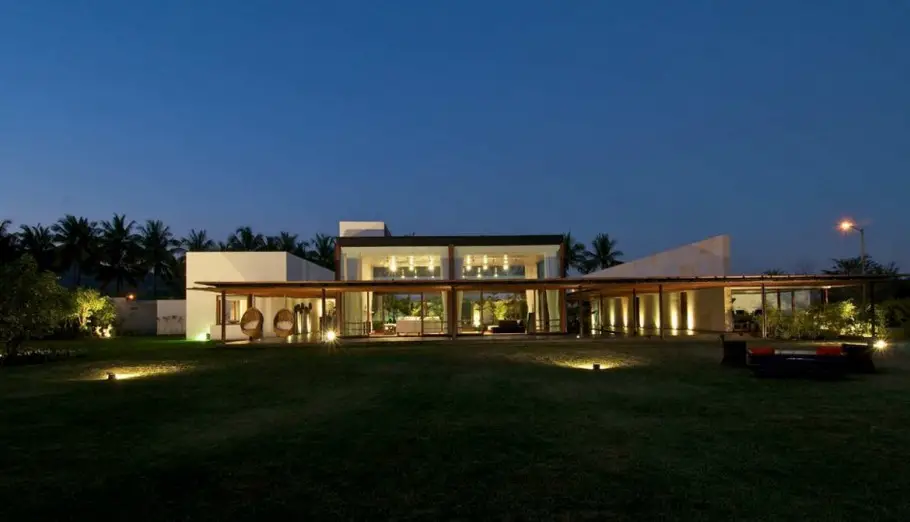 Surrounded by nature, the Khadakvasla House designed by SPASM Design Architects exudes serenity, calmness and tranquillity. Set in the multi-cultural and prosperous Indian city of Pune, this residence offers the greatest of luxury available, along with as much privacy as desired. This spacious and contemporary residence is a fine piece of dedicated architecture in all aspects.
The simple yet extravagant exterior strikes the eye immediately. Clear, open divisions in the rooms of the house are a contemporary and welcome addition, while the area surrounding the house is vast, supplying so many options to any possible client. The exterior of the house is a sleek, complete and spacious take on modern architecture, and one that SPASM Design has pulled off beautifully.
The interior of the house continues this trend. The lighting is exuberant and the materials of the interior and furnishings are modern once more, with a saturation of wood and metal especially. The main aspect of the interior however, is the swimming pool. Though it is confined to the houses interior, there is no roof, and so this – another contemporary feature – allows the client to feel relaxed and content in a luxurious atmosphere.
This lavish, deluxe yet simplistic residence is a sign of contemporary architecture, and it leaves nothing to the imagination in terms of comfortability.
Love Interior Design & Exotic Travel? Follow us..
October 12, 2011 | Property | View comments