City View Residence by Dick Clark Architecture
Dick Clark Architecture completed this contemporary residence for clients in Austin, Texas. The design was inspired by the clients' desire to live in a house that reflects their values and lifestyle, the house takes an architecturally minimal approach with simple massing, an understated material palette,  contemporary furniture and large expanses of glass.  Configured for entertainment, the glass box living area, along with large sliding doors from the dining and pool room invite guests outside onto the pool deck to take in the spectacular view of the Austin skyline.
The house has a 3kw solar panel system, instant hot water heaters, bio foam insulation, rain water collection that irrigates a good portion of the lot, very efficient mechanical systems, and low e-glass. The luxury property plan is very open and there are visual connections between living/dining/bespoke kitchen. A see through oak screen separates the stair from the modern kitchen. To separate the public entry hall from the private bedroom wing, they added a floating bookcase/art display millwork piece. They used an ecosmart burner as well, which allowed to create a fireplace mass that doesn't touch the ceiling and also adds non-partition quality of the house.  The siding is cypress, which gives the building a contemporary look, runs inside and out.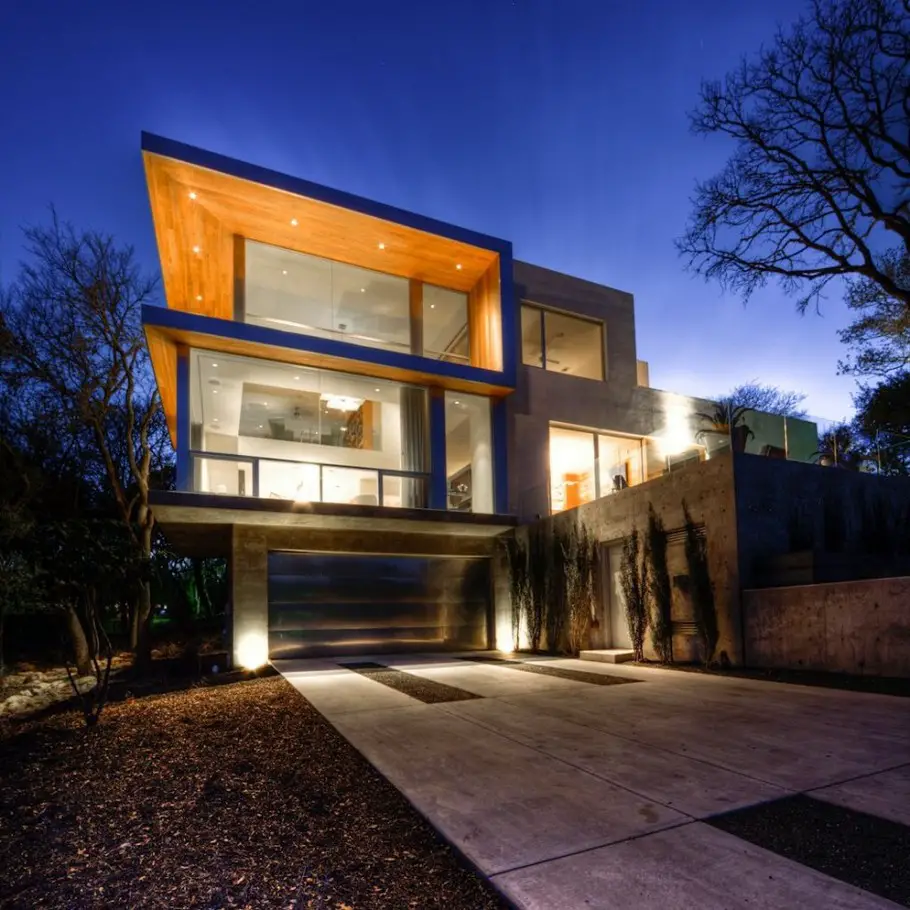 Love Interior Design & Exotic Travel? Follow us..
October 11, 2010 | Property | View comments