Casa di Rosario by Maurizio Giovannoni, Italy
Rome-based architect Maurizio Giovannoni has designed the Casa di Rosario project. Completed in 2014, the contemporary home belongs to a lawyer in Rome, Italy.
According to the architect: "This colourful interior design project is in the heart of Rome and has a title of 'true soul of a lawyer'. Its owner is a single man, a busy lawyer Rosario, who goes to the meetings in a tie and a suit and wants to have a home that is relaxing contrast to his formal profession, a place to pass time with friends, to have parties where people can be themselves.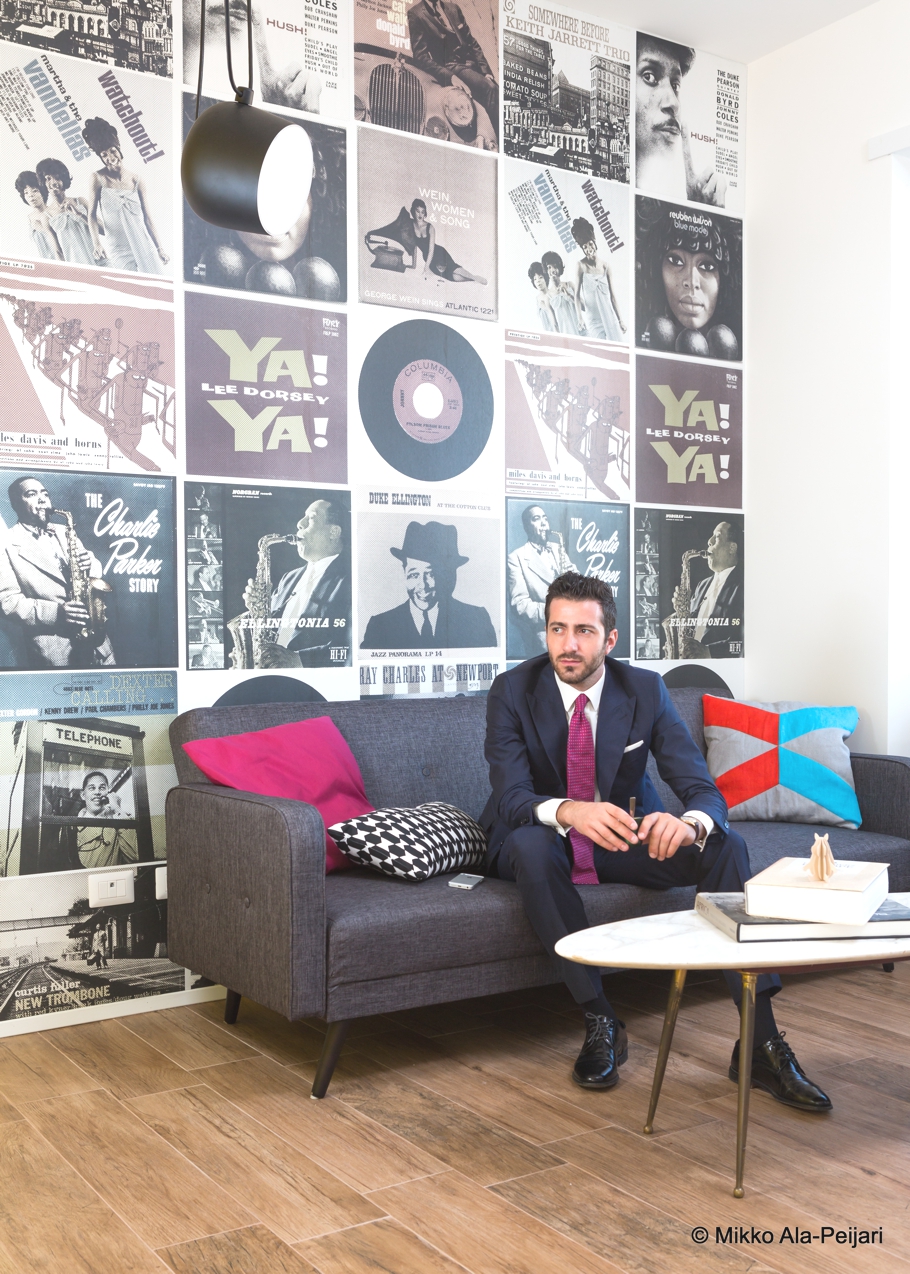 "The project reflects the philosophy of 'hometelling' where all the details of the apartment are connected to the story of which the home is the result. The theme of the apartment is yellow – it recalls the sunny days of its owner's childhood in Suditalia, Sorrento, which is the object of his nostalgia in hectic Rome.
"The design of the home is unique – it has a strong artistic touch because of the gifts and contributions of various artists. On the living room wall there is a portable cactus, made of iron, a gift from a design architect Marco Ferranti. The magnificent bookshelf, made of iron and wood, extends from the floor until the roof and is a commissioned piece of work from a Taiwanese
group of architects (Ganna Studio). The styling of the apartment was assisted by the architect Rosa Topputo."
Images courtesy of Maurizio Giovannoni via Mikko Ala-Peijari
Love Interior Design & Exotic Travel? Follow us..
March 28, 2015 | Property | View comments