Casa 103 by ultramarino marlene uldschmidt arquitecta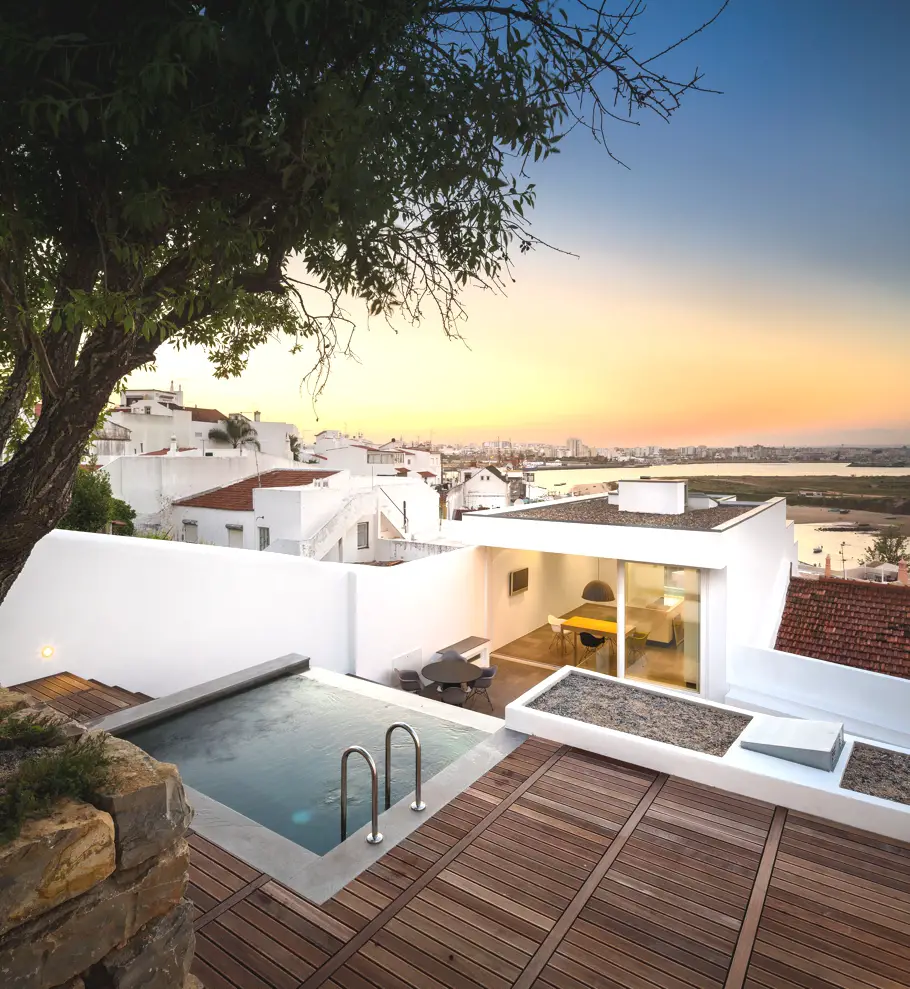 Ferragudo-based architectural practice, Ultramarino Marlene Uldschmidt Arquitecta, has designed the Casa 103 project. Completed in 2013, the contemporary property is located in Ferragudo, Portugal.
This split-level contemporary Portuguese property has been built on a hill in the fishing village of Ferragudo. Made of glass, stone and wood the home is squeezed between a pair of neighbouring properties on the hillside street.
The architects vision was to explore the concept of " Living Behind the Wall."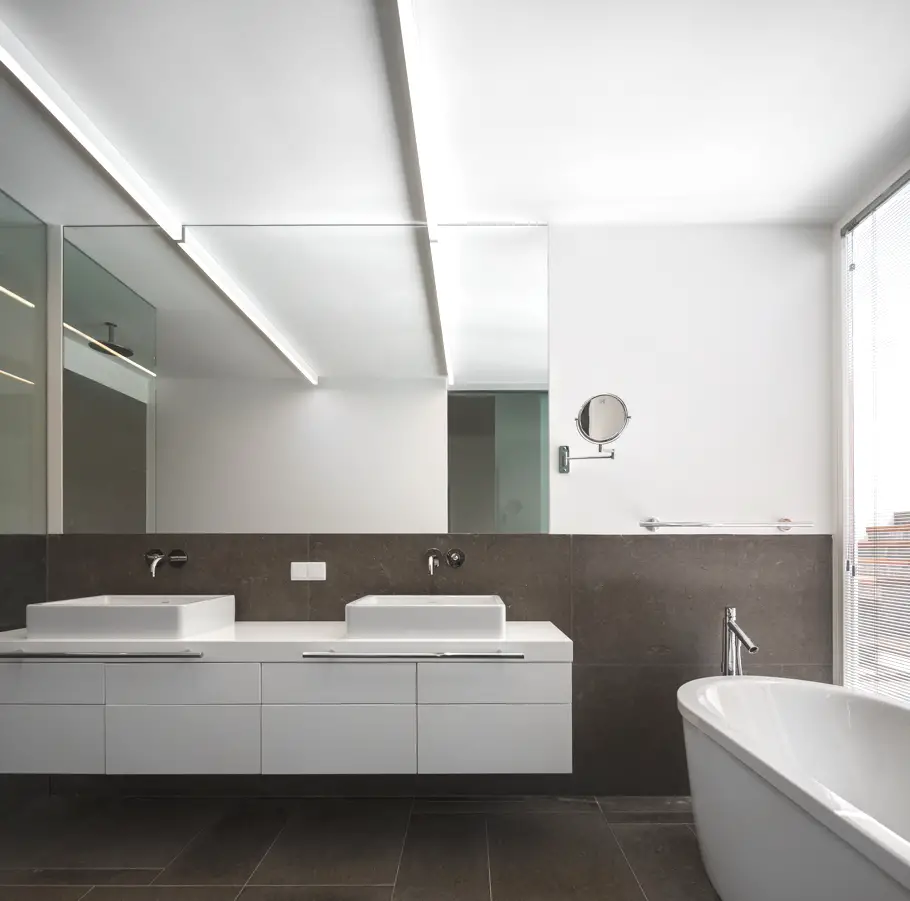 Interior design is minimal, white and open plan. Internal and external glass walls allow natural light flood each of the rooms.

What was the biggest challenge during the Casa 103 project?
The challenge was to create a facade which would be a physical barrier between the public and private areas whilst enhancing the visual connection with the village and the river.
Another challenge of this concept was to create a light and airy feeling within the building. We created a vertical well of light that links all levels to achieve this.

How would you describe the design of Casa 103?
The difficult topography of the site meant that our concept would need to allow for the design of the internal space to strengthen their visual connection with the rest of the village and beyond. The concept we chose was to use the changes of level within the site in order to achieve this goal.

What stands out the most for you in the property?
The characteristic that stands out the most in the property is the contrast between the strong and solid appearance in the exterior and the transparent light interior atmosphere flooded with light coming from the vertical light well.
Images courtesy of FG + SG
Love Interior Design & Exotic Travel? Follow us..
December 10, 2013 | Property | View comments