Andy Martin Architects design striking London flagship store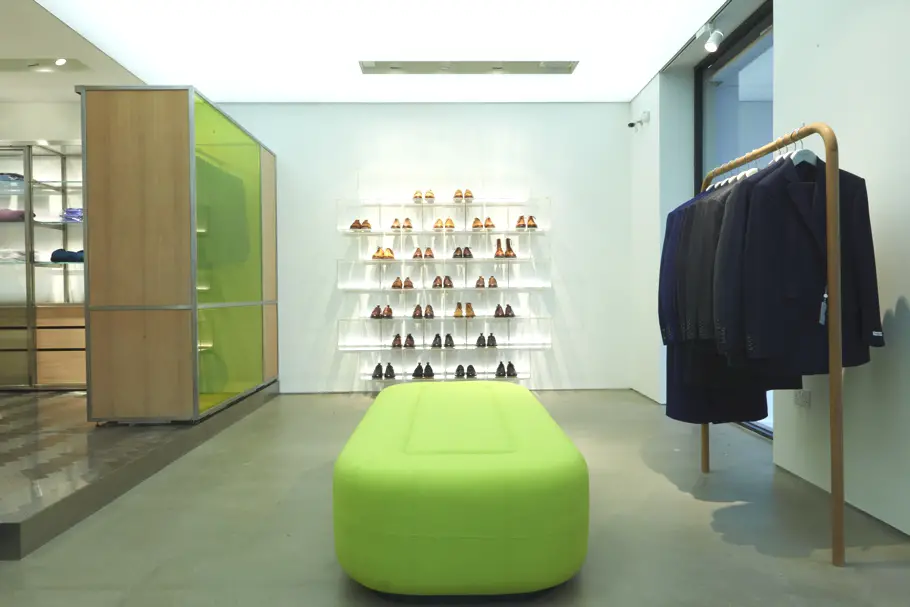 London-based architectural practice, Andy Martin Architects, has designed the Richard James project. Completed in 2014, the contemporary store was designed for luxury fashion label Richard James, which is located on Savile Row, London.
The largest retail space on Savile Row, the new store, offers Richard James' customers a more holistic approach to the flagship's design that is articulate in simple, bold and quirky design features.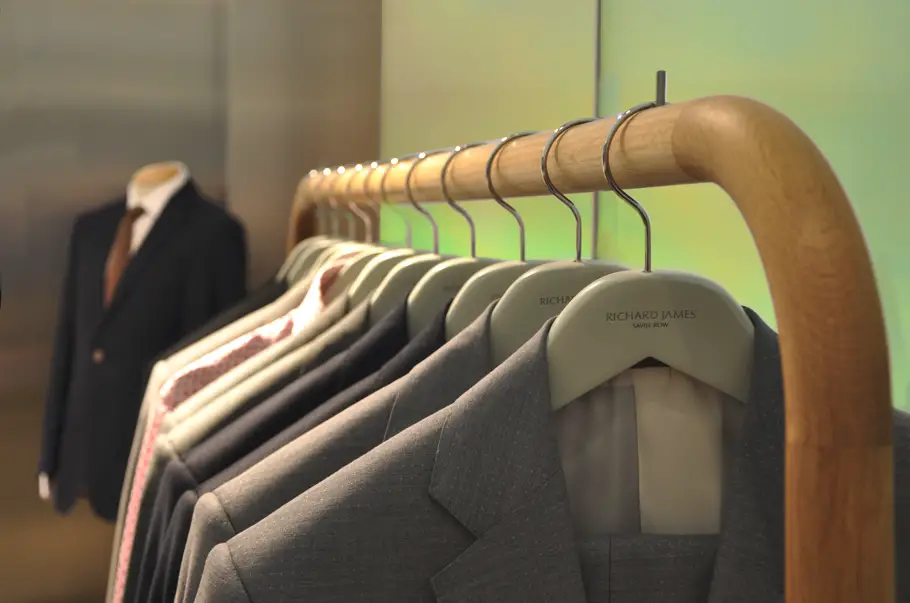 Andy states his aspiration lies in aligning Richard James core brand character with unique design response, respectful to the context, innovative in its material and aesthetic qualities, flexible and durable in terms of its maintenance and overall performance.
The extensive open space is delicately divided into two main areas, seasonal and classic, by a translucent screen treated with a dichroic film that varies in colour, luminosity and reflectiveness. This is freestanding screen becomes a central feature of the new store design, operating both as a vibrant backdrop to the displays in the seasonal area and the circulation distributor, concealing the more private areas of the classic and the changing rooms.
The element that blends the entire unit to get there is distressed ceiling, which concealed an adjustable ambient light system, providing a changeable personality. This is versatile in that it can be easily changed, reinstalled and decorated seamlessly. This becomes a canvas the future art driven interventions.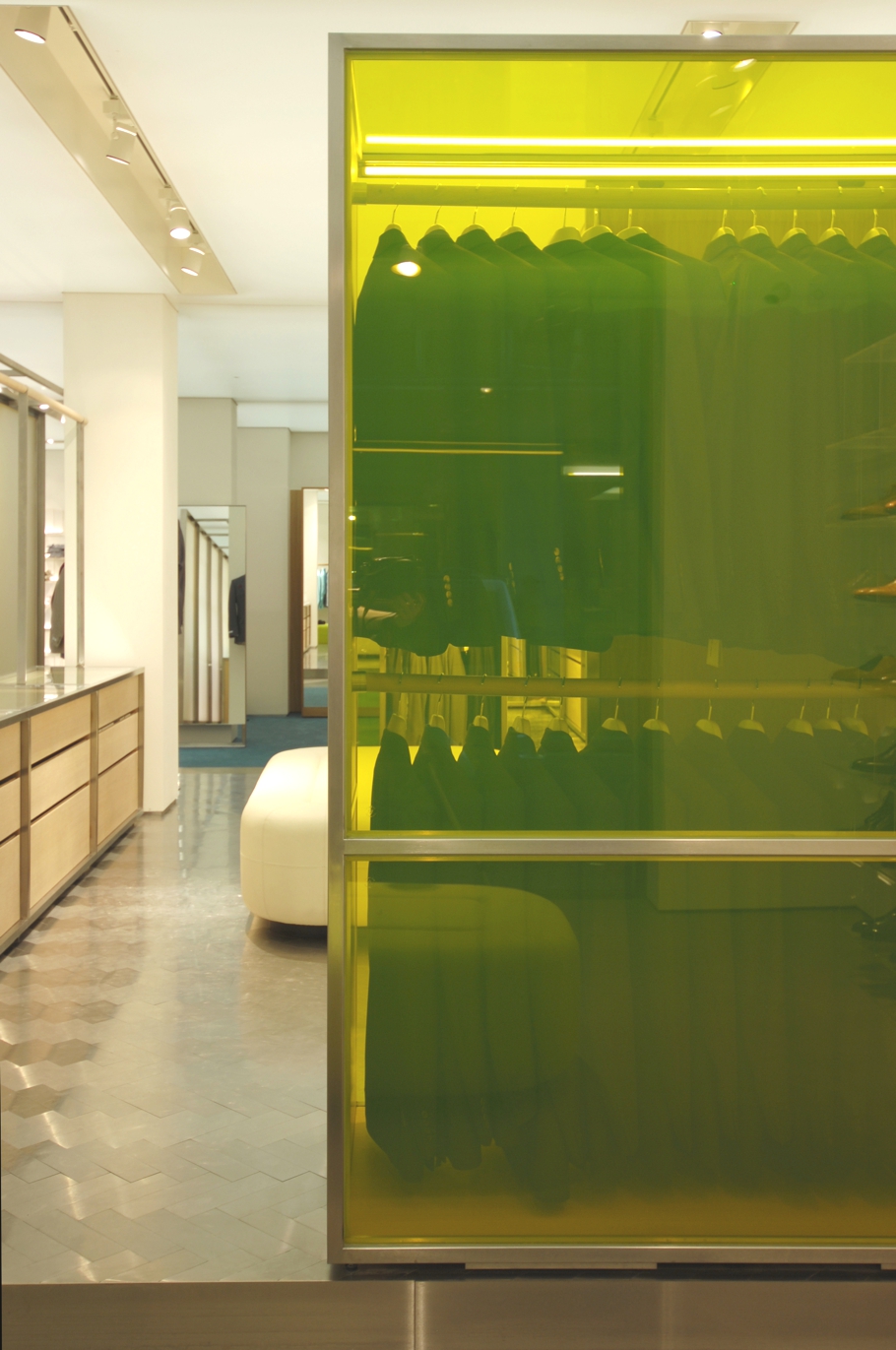 Andy identifies four main branded characteristics in Richard James recent collections conflicts from which and performative references are drawn from his design.
These are 'reflected colour', 'colour casting', 'chroma' and 'translucent inner skin'.
Andy Martin said: "Meteorite techniques and effects from the above, Retype directly translated in the key design features of our proposal. For example, the stretched canvas ceiling system works in direct reference to colour in terms of its reflective and projected qualities and the central screen invokes the chromatic and translucent related to rely, texture and colour blur."
Images courtesy of AMA
Love Interior Design & Exotic Travel? Follow us..
March 5, 2014 | Property | View comments