Aires Libres and Montreal's Gay Village Anniversary, Canada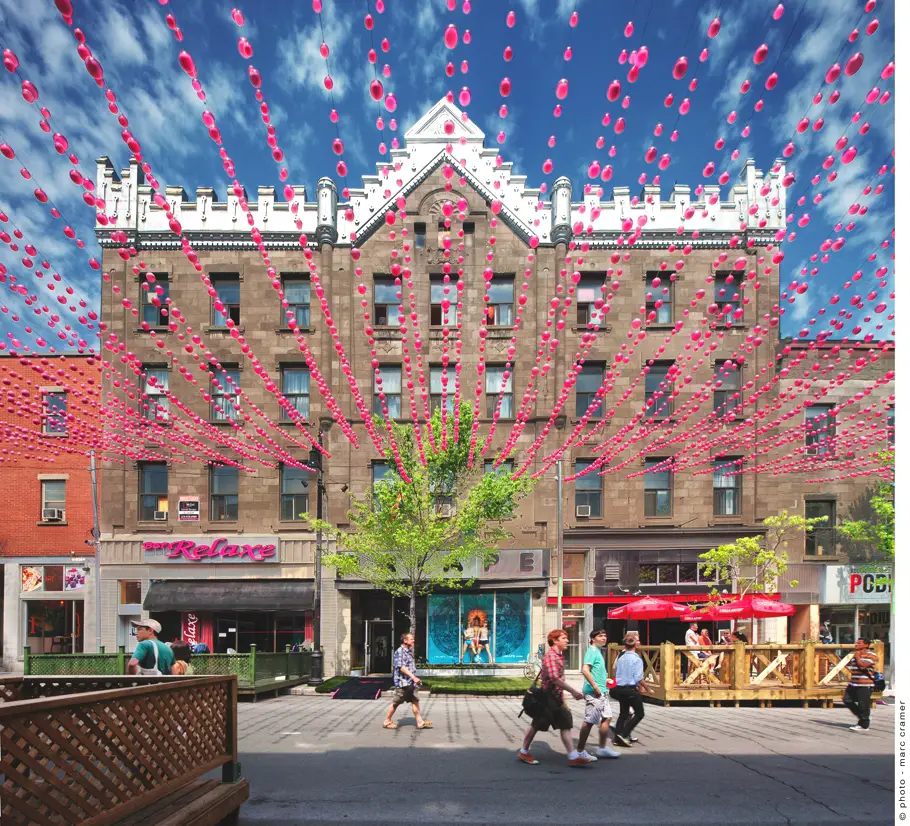 St. Catherine street in Montreal's Gay Village is to be handed over to pedestrians for an artistic event now in its fifth consecutive year from May 14 to September 16. The street will open up spaces for creative installations and art exhibitions.
The fifth anniversary of this summer event, called Aires Libres (Open Spaces) is being organised by the Société de Développement Commercial du Village (SDCV), in collaboration with the Ville-Marie borough, to celebrate the 30th anniversary of the creation of Montreal's Gay Village.
"Aires Libres is an original way for retailers, residents, and visitors to appropriate an urban space through creative activities," said Bernard Plante, executive director of SDCV.
Landscape architect Claude Cormier's many interventions have marked the Montreal landscape with touches of fantasy and humanity. His works include the forest of pink trees at the Palais des congrès and the urban beach at Place de l'Horloge in the Old Port. He returns to the Village this year with his pink ball-ribbon unfurled for a kilometre above St. Catherine Street, bringing, as he says, 'colour, freshness, and happiness'.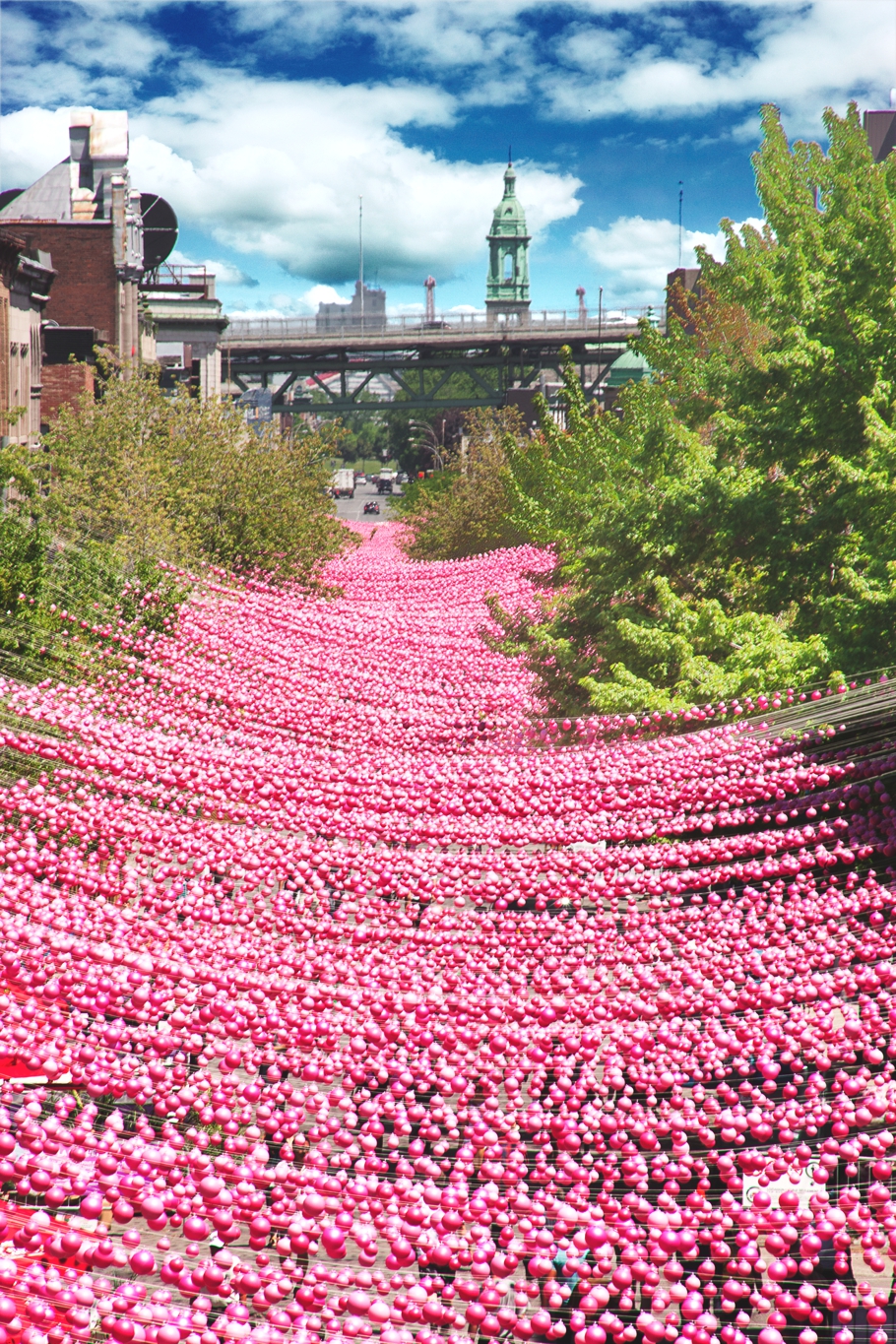 Cormier's long-time partner, lighting designer Gilles Arpin (who designed the architectural lighting for the Old Port) has created a light beam grazing the suspended installation so that it will offer the same perspective at night as during the day.
Louis Gagnon, from the agency Paprika, which the magazine Novum named several years ago as one of the world leaders in emotional design, is another leading figure in Montreal design. From the window treatments for the Suite 88 chocolate shop to the visual identity for the Germain hotel group and the wild windows at the store Domison, Gagnon stands out for his artistic approach to space. For Aires Libres, he is reinventing his installation of last year, Manifeste, with a new sentence suspended for reading from different angles.
In 1982, the gay and lesbian community of Montreal moved to what was to become the Village. This year, Aires Libres takes the opportunity to celebrate this 30th anniversary with a series of activities of all types.
Over the last 30 years, the Village has become a remarkable example of revitalisation of an old neighbourhood in decline. Today, aside from its attraction as a tourist area, it has become a symbol of successful integration of a gay community with a local population.
Images courtesy of Pierre Belanger, Marc Cramer and Claude Cormier Associes inc.
Love Interior Design & Exotic Travel? Follow us..
July 11, 2012 | Canada Travel | View comments