Adelto meets CEO of Nico van der Meulen Architects
Nico van der Meulen is the founding member and CEO of Nico van der Meulen Architects. As architects and interior designers the firm specialises in designing up-market residential and exclusive commercial developments, for both private individuals and companies.
The firm has designed more than 4000 architectural gems during the past 40 years, many of which have received international acclaim and some as far afield as the USA, UK, Cypress, Italy, Saudi Arabia, Russia and many African countries. The firm is known for designing some of South Africa's most beautiful homes.
In addition, he has also refined his long time interest in eco-sensitive, sustainable African architecture which he actively promotes.  He was involved, as lead architect, with the creation of estate rules in 5 developments involving nearly 4000 houses with several of these developments being in eco-sensitive areas.
The firm subscribes to the philosophy of functionalism from the very start and insists that all designs should be sustainable and energy efficient. Nico is also registered as a Green Certified Professional and member of the Green Building Council of South Africa.
Here is what he had to say to Adelto's Assif Majid:
Nico where were you born and where did you grow up?
I was born in Brandfort, a small town in the Free State – South Africa. I grew up in a farm near the border between South Africa, Botswana and Zimbabwe opposite the Tuli block in the 1950s when it was still quite untamed.
What triggered your interest in architecture/design?
I was building bridges and structures before I went to school, playing with whatever materials I could find on the farm, so I guess it was in my genes.
How long have you been a professional architect?
I initially studied civil engineering and worked for about twelve years as a project manager before I got more and more involved in design.
I was eventually  approached by the South African Council for the Architectural Profession who invited me to register as an Architect. I have been involved in the design/building industry for 40 years now.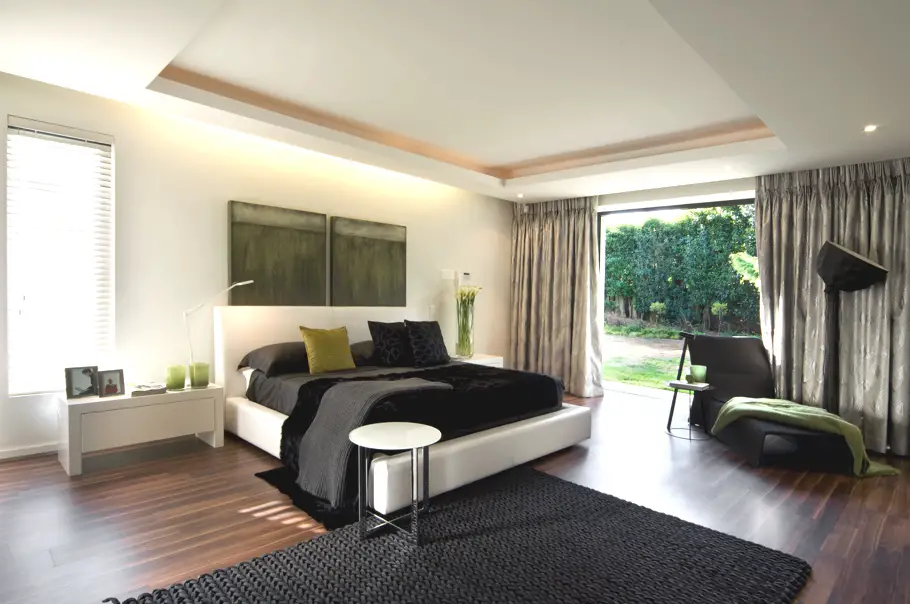 What was your first design project? Can you tell us a little about it?
I designed a 600sq.m. house for my parents on another farm at the end of my first year as an engineering student.   It was a single storey house built of recycled sandstone from an old railway station with a beautiful vista across the South African landscape.  The outside walls were about 600mm thick!
What do you think is the most unique thing in your portfolio?
There are so many unique designs in my portfolio where I used my engineering knowledge to design structures which nobody has thought to do before.
Currently one of my favourites is a house in Barvikha  Village in Moscow that my sons and I designed in collaboration.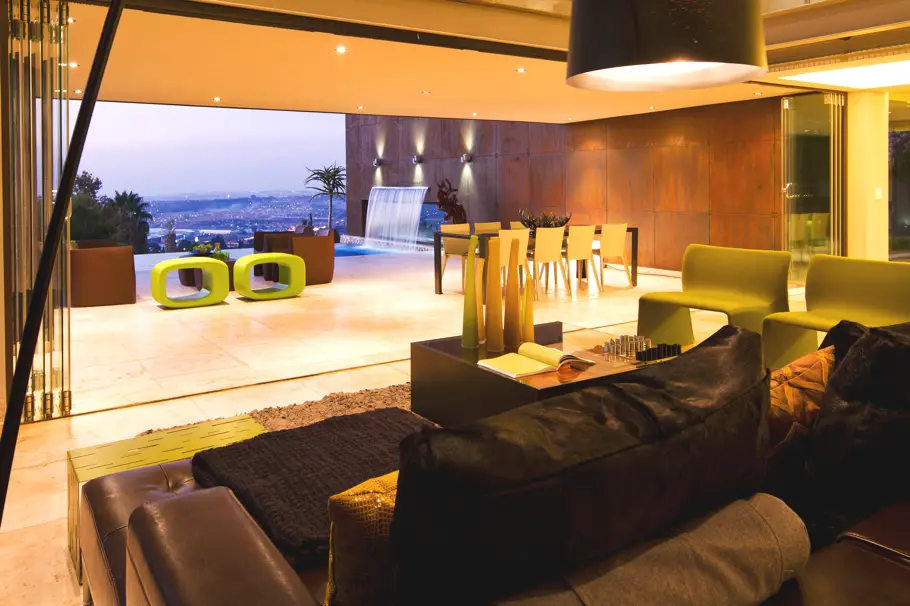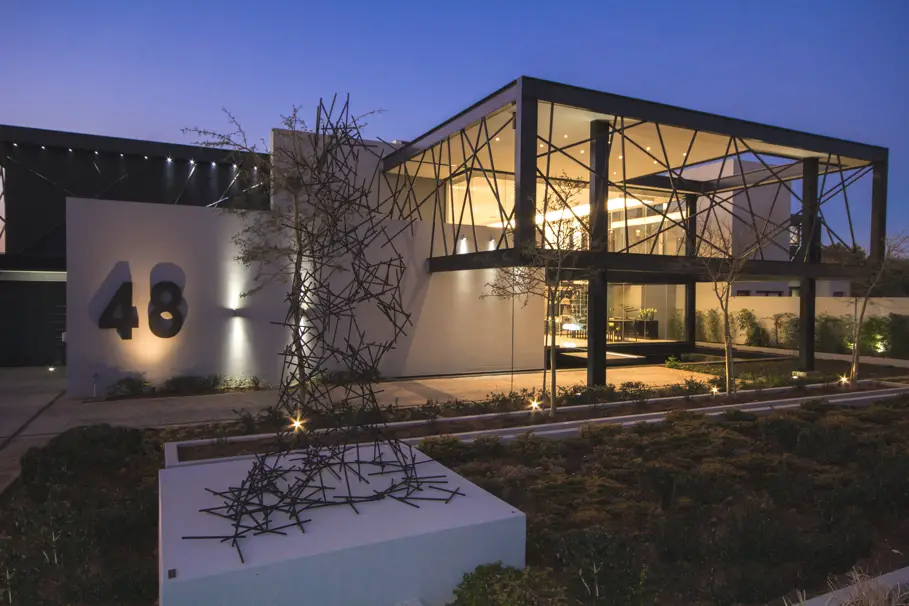 What shows your technical proficiency best in your portfolio?
At Nico van der Meulen Architects we enjoy exploring and pushing boundaries on materials and forms that previously seemed impossible or less straightforward. We transform residences into something completely innovative thanks to their new shapes and the use of new materials. Our signature remains the seamless transition between inside and out that features in all our houses.
What designers, artists and creative's inspire you?
I have always been a great fan of Richard Meier and Santiago Calatrava.  Meier's modernism combined with minimalism stirs something in me.
Calatrava's combination of engineering and architectural genius is unequalled.
Are there any projects that you enjoy tackling most?
The quirky, difficult sites and a client with an unusual brief!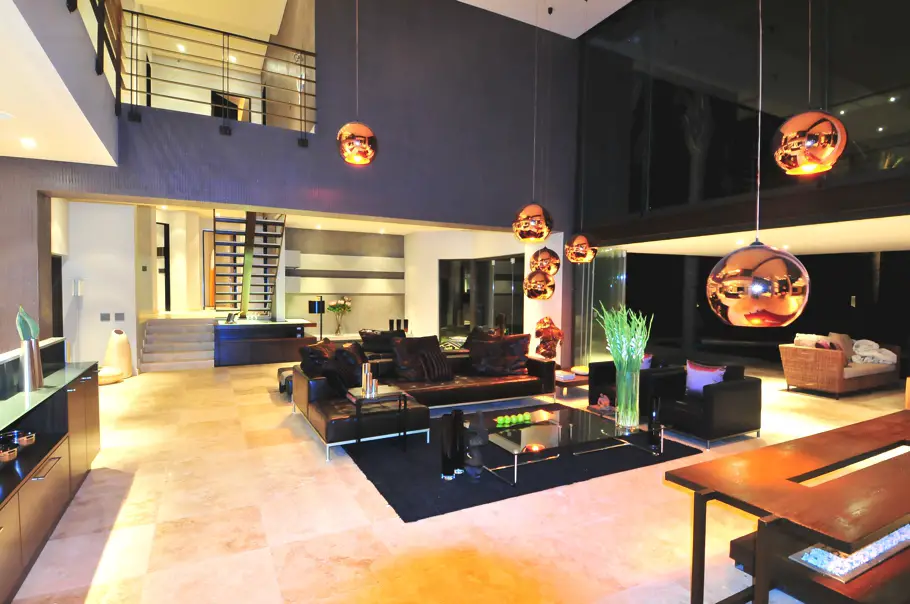 How do you balance more traditional and modern elements in your design?
I believe in functionalism in whatever vernacular I'm working in, so even the more traditional buildings are designed more for function than form.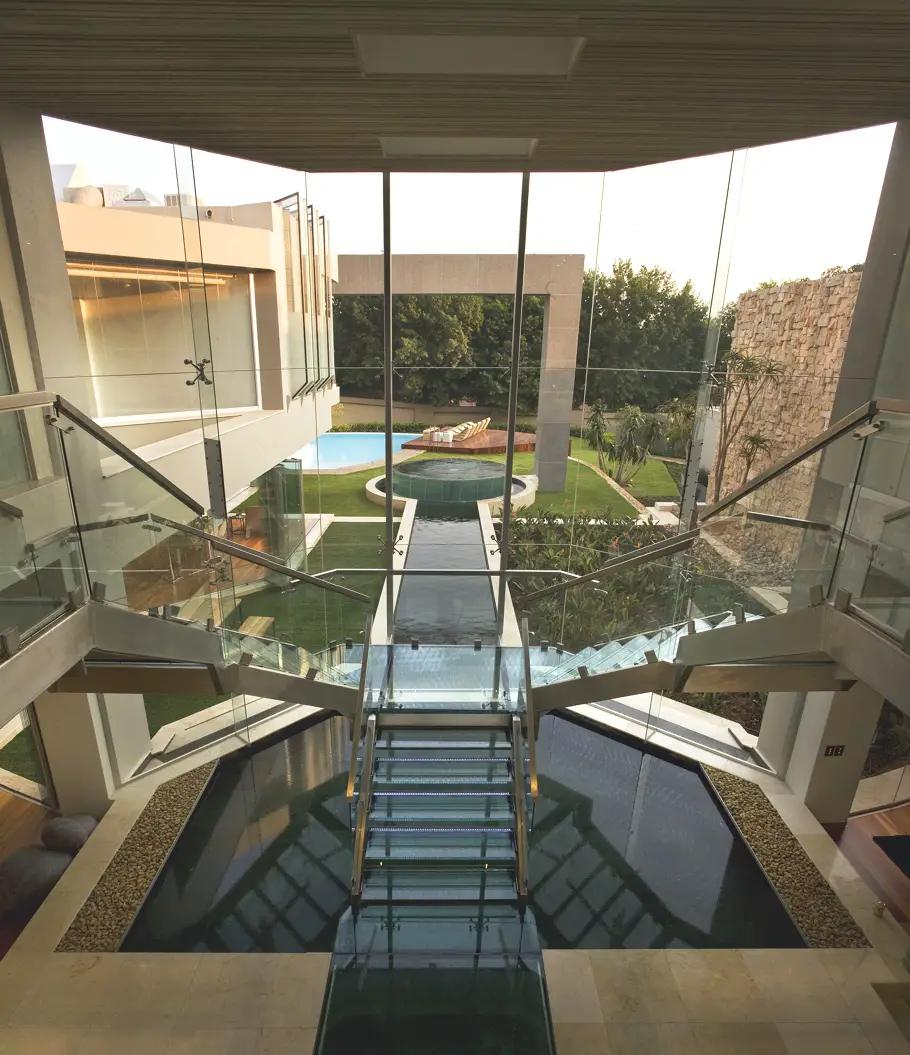 Whose home would you most love to decorate/design? And why?
Any client's home who is prepared to listen and be logical……like my own!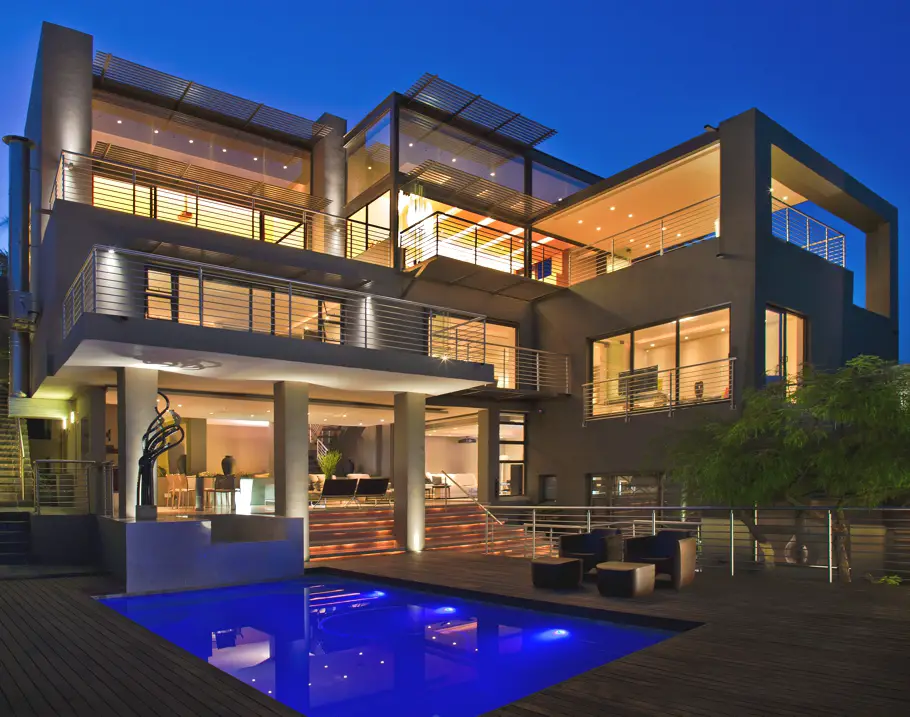 What trends for 2013 are you embracing the most?
Good architectural trends in 2013 will feature responsible and sustainable design. It will be important to create buildings that are energy efficient, with a lower impact on the environment whilst maintaining their aesthetic, which is also a relevant aspect of our work.
In your opinion what makes a great design?
Any design is great if the building is functional. We never design for the sake of beauty only. What we design and then build has to be functional and complies with the client's requirements.
What would be your advise to budding designers/architects?
Visit as many as possible buildings designed by good architects, learn, analyze and if necessary criticize elements you don't think work.  Then go home and redesign it to be better design.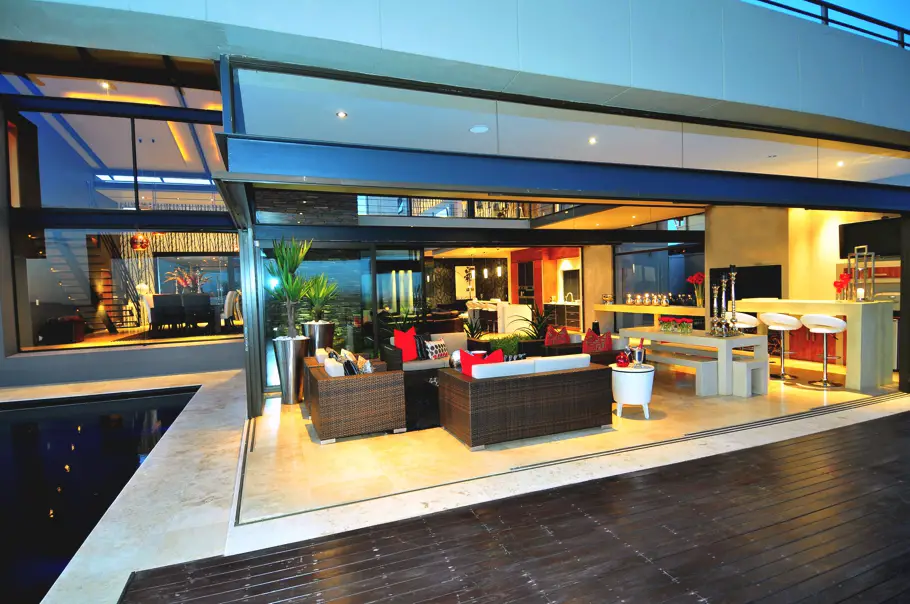 What's next for you?
We are busy in several African countries with the design of up market residences and offices. We are particularly busy in South Africa, which is where we are based.
We work internationally and we recently started the design of luxury residences in Canada and Russia. I travel 25 weeks a year to meet new and current clients.
Can you tell Adelto readers a unique fact yourself that no one knows?
I'm very lazy, cannot force myself to do anything I'm not interested in:   But because architecture is really my hobby I'm still spending 100 hours per week on it while I'm in my sixties.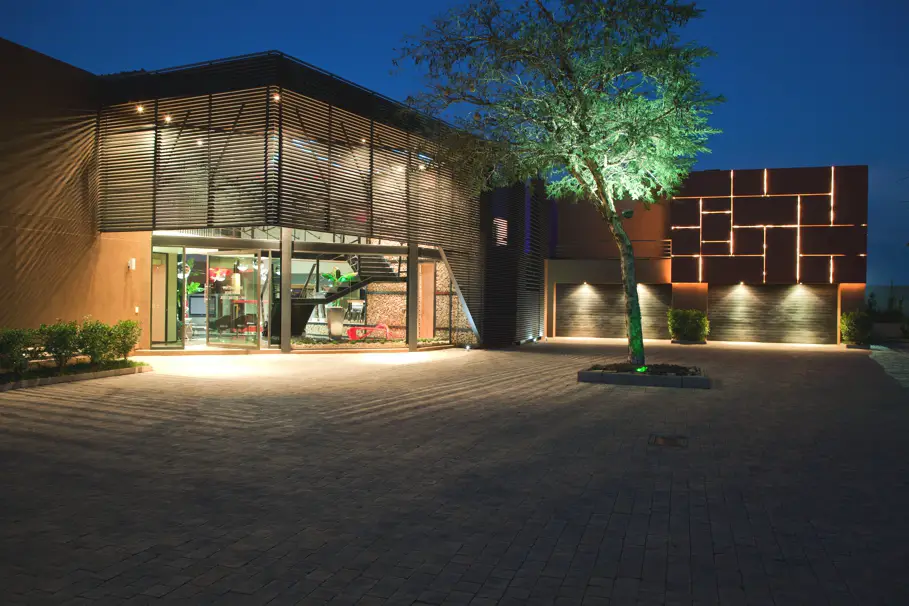 What is Johannesburg's best kept secret?
I'm living in the northern parts of Johannesburg, and most people I meet do not realise that we have one of the nicest climates in the world:  In my own house/studio we do not need to use either heating or cooling more than about 10 days  in a year, though good passive design 25 years ago plays a role in that.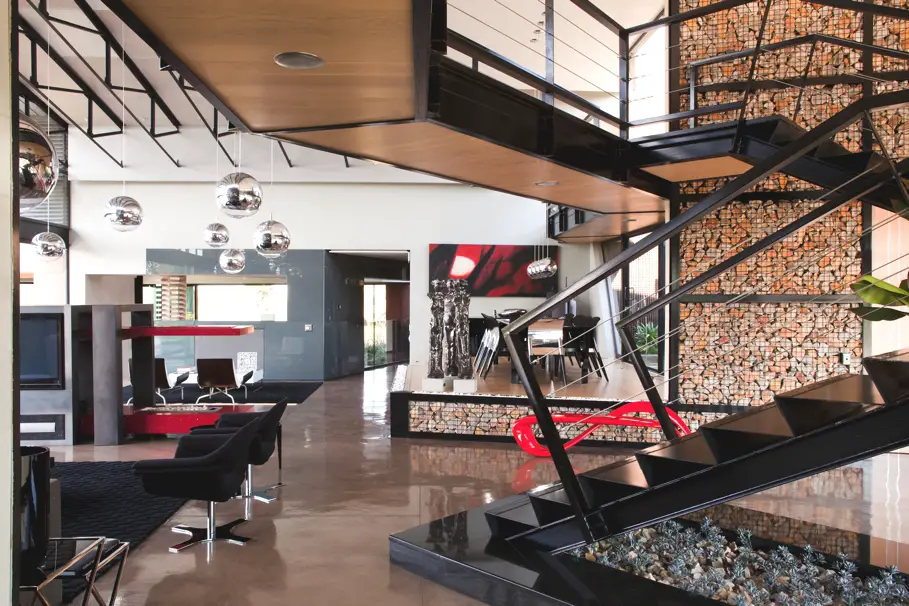 Love Interior Design & Exotic Travel? Follow us..
April 3, 2013 | Professionals | View comments