A former French government apartment converted into a sexy residence, Paris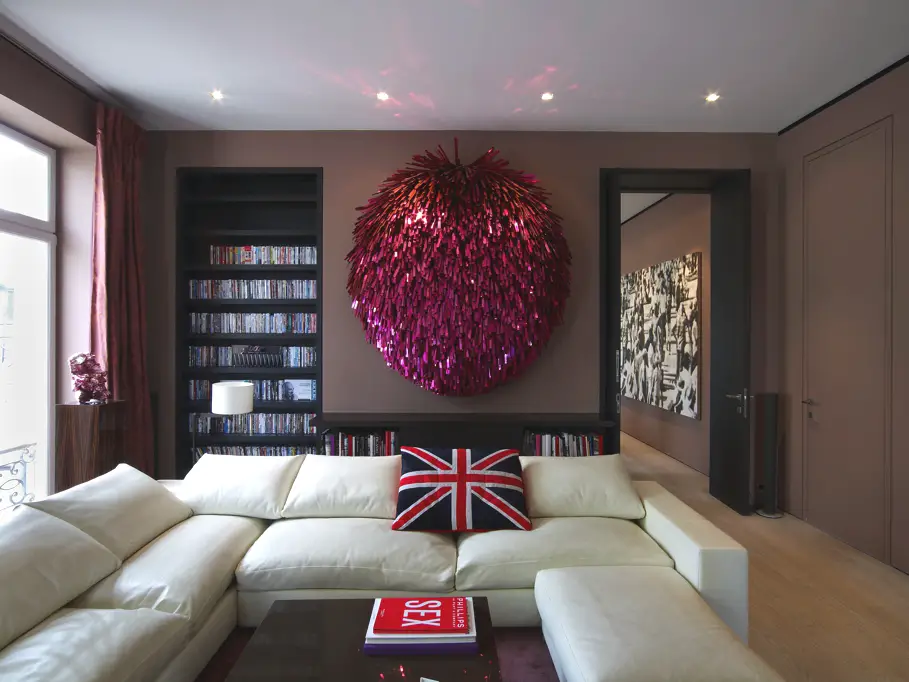 Francis D'Haene, a Belgian-born, New York-based architect/designer and founder of D'Apostrophe Design  was charged with the task of transforming an old building owned by the French government into a royal residence.
The project – a renovation of a historic residence on the Left Bank – required him to combine and restructure a pair of apartments on the top two floors of the mansion. Typical of his work, he seamlessly blended art and design to create a palatial duplex apartment for the couple, their son and family dog.
D'Haene has garnered an international reputation for his art-related projects. His discerning clientele includes design-savvy homeowners, art dealers and gallerists. This project was no exception. He worked closely with the clients to incorporate their affinity for contemporary art from the 80s and 90s. The result is a contemporary Paris home filled with iconic pieces including an Andy Warhol silk screen and a pair of Cindy Sherman photos. Furnishings including chairs by Fernando and Humberto Campana, a pendant by the Bouroullec Brothers, were also chosen mainly by the homeowners.
From the flooring to the built-ins to the bathrooms, the contemporary duplex is filled with natural materials such as oak and limestone slabs that meet the couple's design sensibility.
Images courtesy of Eric Laignel
Love Interior Design & Exotic Travel? Follow us..
December 3, 2012 | Property | View comments