10 romantic bedroom design ideas for your viewing pleasure
Bedrooms can be the cherry on the properties cake, therefore we have put together a top 10 list of our favourite bedrooms bursting with charisma, colour, tradition and romance.
Some might use a bedroom purely for sleep, a time to re-charge or to escape from the real world, however some bedrooms can almost be a heavenly resort in themselves, they can pleasure us, tease us, stimulate us and above all else, please us. Luxurious furniture such as chic lights, majestic beds and contemporary colour schemes all add up to make these bedrooms spectacular. The interior design of your bedroom should reflect your personality and be fit for purpose.
Your bedroom has to be the most magnificent room in your house, why? because you deserve it. Take cue from our top 10 and be inspired for that perfect romantic valentines night…
This contemporary home provides a luxurious large bedroom with stunning views to the tempting swimming pool and beyond – romantic midnight skinny dip?
For more images click here
This bedroom suitably leaves you feeling like a prince or princess, in this royal abode an enchanting bed awaits. The room is bright, airy and opulent.
For more images click here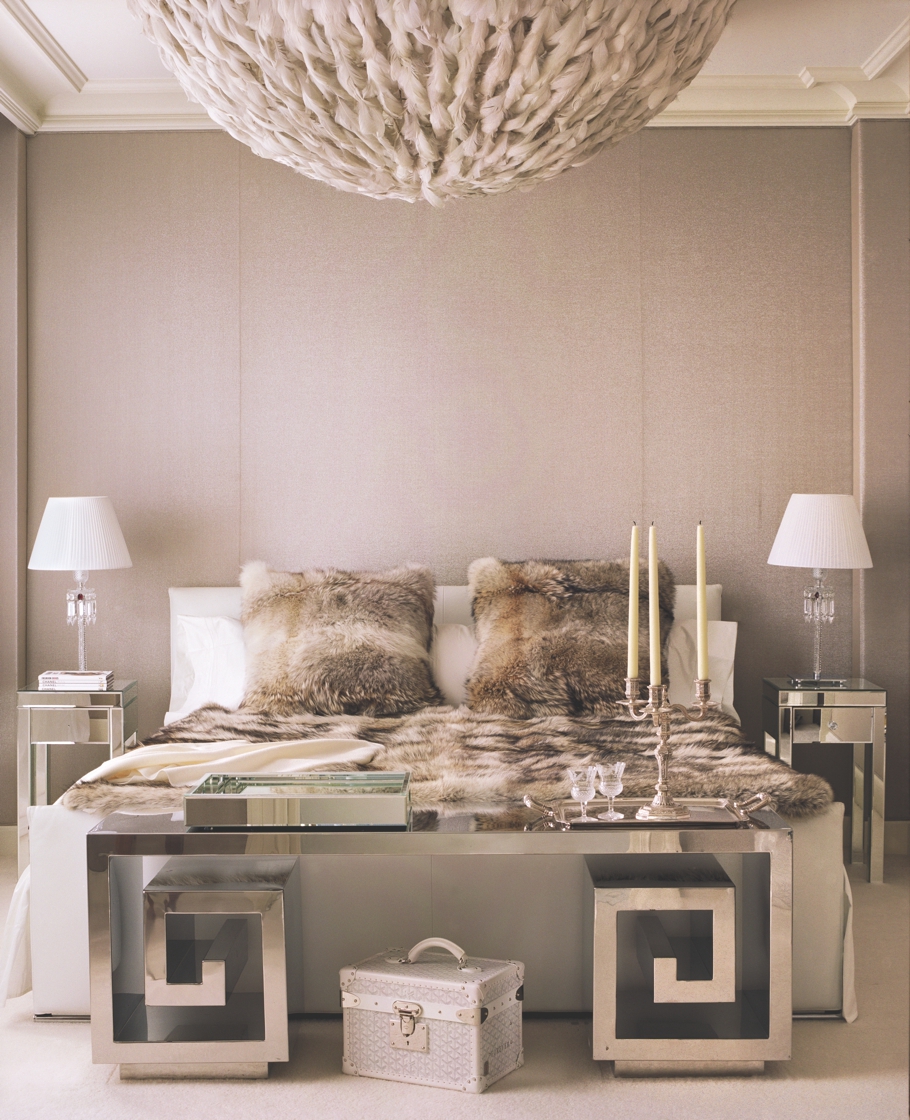 This bedroom really oozes architect/interior deisgner Andrew Skurman's sophisticated and chic style. Who wouldn't want to get cozy in this bed with that someone special.
For more images click here
This majestic bedroom is placed on a luscious pale stone floor and features a unique wooden enthused ceiling, and finished off with dazzling views to the fantastic outdoors.
For more images click here
Award-winning Russian architect Alexey Nikolashin has worked his magic in bringing this property to life. The stunning bedroom would suit any oligarch with a taste for opulence, quality and fashionable living.
For more images click here
This contemporary home offers a huge luxurious bedroom that features bursts of colour and elegance through out. Do you agree?
For more images click here
EDITOR'S CHOICE: The luxury Taj Palace hotel offers a royal indulgence by way of this stunning bedroom with its romantic theme. Adelto loves the use of mirrors on the wall and the ceiling.
For more images click here
This beautiful bedroom has been designed by South African interior design specialist Antoni Associates. The colour scheme and tasteful furniture pieces really bring the room together.
For more images click here
This striking bedroom can be found in a luxury penthouse which has been designed and finished to the absolute height of luxury and comes with unrivalled views of Lords Cricket Ground in London.
For more images click here
This romantic bedroom is perfect for a loving couple with its angels wing beside the
bed and captioned 'ME&YOU' above the bed. How cute!
For more images click here
Love Interior Design & Exotic Travel? Follow us..
February 10, 2013 | Property | View comments