10 lighting ideas for a contemporary home
Good lighting is a must if a home is to have the flexibility demanded by contemporary living. Adequate illumination makes a home safe and easy to use, satisfying to work in, and invigorating. By contrast, it can also help a space to be calming or even romantic after a stressful day at work.
Some of our favourite lighting brands include the London-based design studio Baroncelli that designs innovative, handcrafted lighting in Murano glass, bringing the centuries old manufacturing process of Venetian glassmaking and giving it a bold and contemporary aesthetic. Another creative and innovative brand is the Italian firm, FLOS, founded in 1962. The company boasts a rich catalog of iconic products created by legends of design like Achille Castiglioni and Philippe Starck.
Here's a few lighting interior design ideas for the home from Baroncelli, FLOS and a few other Adelto favourites.
Clara Pendant Light by Baroncelli

Hand blown Murano glass textured with coste and bolle.  Shown in purple, also available in grey.
Arco LED Floor Lamp by Achille and Pier Giacomo Castiglioni designed for Flos in 1962
LED version launched in Autumn 2012 for Flos' 50th anniversary.
Argo Pendant Assembly by Baroncelli
The Argo series celebrates the integrity of the metal system, turning it into a key decorative element, light shining on glass, rather than through it and used to greatest effect in groups of mixed glass elements (available as individual pendant lights).

Brioso Table Lamp by Baroncelli
Hand blown Murano glass with rostrato finish.  Alternative sizes and shades available.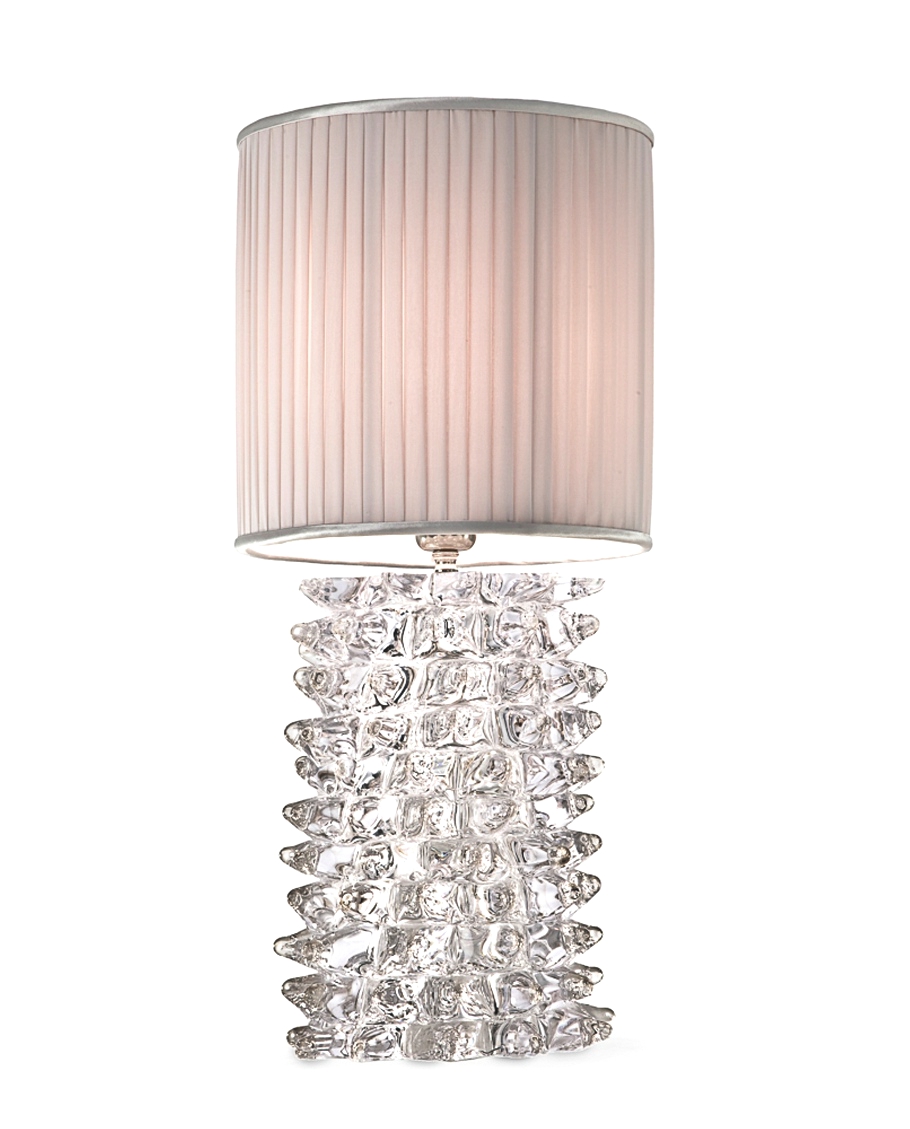 The Lancaster by Lancaster Lights
The Lancaster is a functional lamp and exquisite piece of interior decor, created using cutting edge design with traditional craftmanship.

Etch Web Pendant Lamp by Tom Dixon
The lamp is a vast 65cm wide shade with an unusual open structure, designed to cast atmospheric angular shadows when lit. An irregular pentagon shape is repeated 60 times across the body to create a total sphere.
Saturno Pendant by Baroncelli
Polished black nickel frame with cristallo trihedrons and satin steel ball fittings.
Tatou Collection designed by Patricia Urquiola for Flos
A beautiful new collection of lights that takes its name from the French word for 'armadillo.' The design was inspired by the idea of armour – in particular the armour of classic ancient Japan – offering  strength, lightness and flexibility.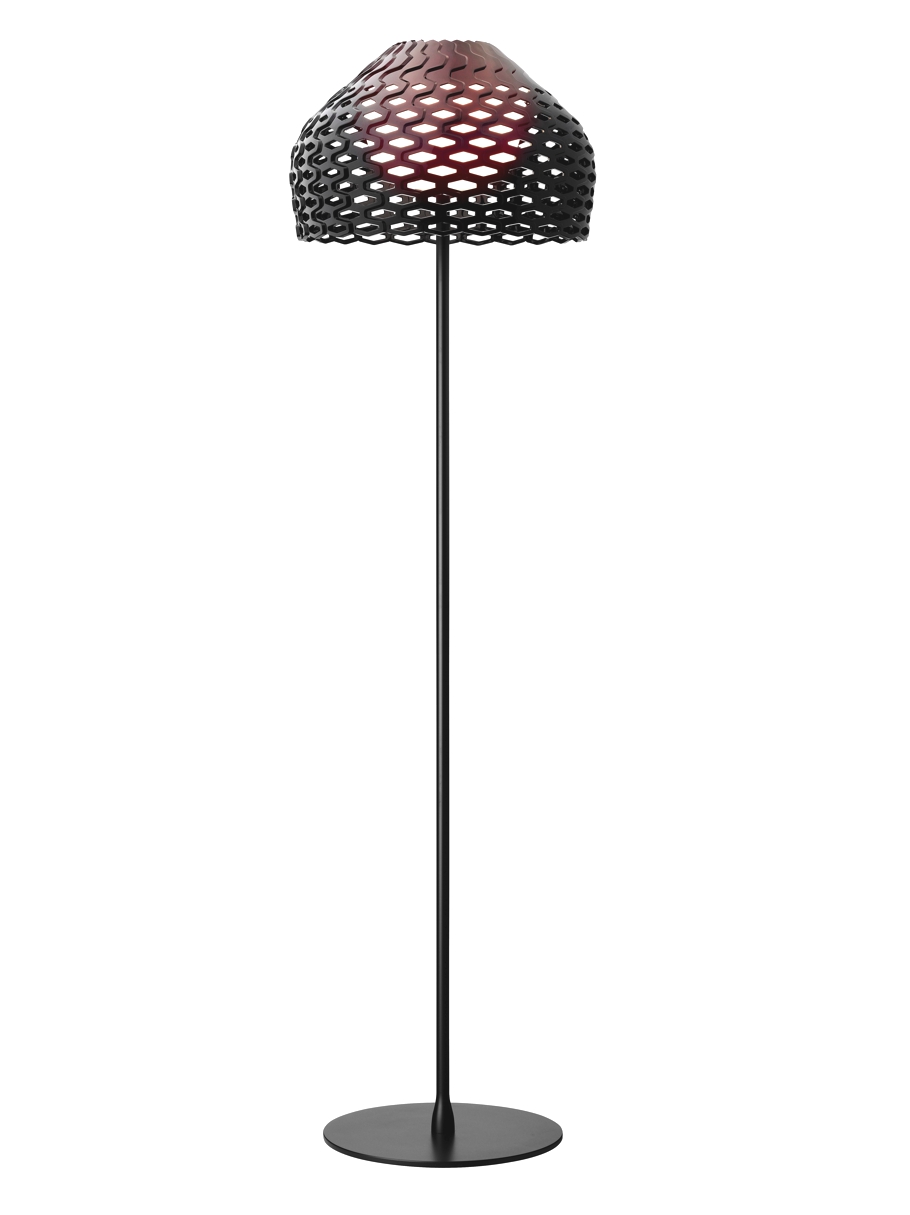 Ori Pendant Lamp by Swedish designer Lukas Dahlén
A lampshade that reflects the light downwards with a light coloured by the golden brass.
Piani by R. & E. Bouroullec for Flos
Known for their clean and minimalist lines, the Bouroullec Brothers have created an object that is a perfect example of how the simplest design can be both elegant and functional.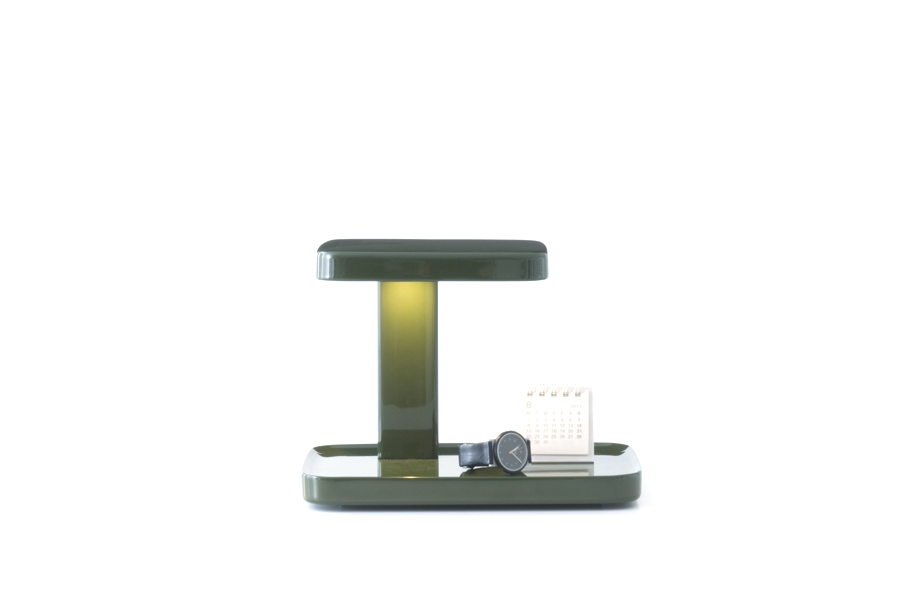 Love Interior Design & Exotic Travel? Follow us..
November 19, 2012 | Furniture | View comments